Democratic education should be! International Conference IDEC / EUDEC 2019 - Education NOW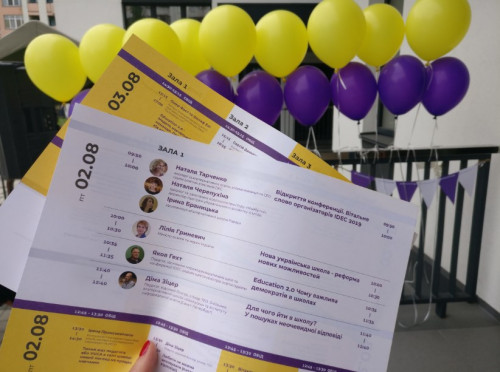 On August 2-03, the International Educational Conference on Democratic Education IDEC Education Now started in Kiev. This is a world-famous forum whose goal is to increase the level of knowledge and trust in the alternative educational process.
About 600 participants from all over Ukraine and more than 20 speakers - world experts and reformers in the field of education gathered to exchange experiences, research and educational programs and practical cases for their speedy integration into Ukrainian schools and educational institutions! Special guests were opinion leaders and experts in special topics such as psychology, neuroscience, and others.
The separate goal of the conference was communication with parents, because they more better understand what educational changes their children require. Teachers, teachers and parents discussed the most important issues and existing barriers in the development of democratic education in Ukraine, gained experience and advice from foreign experts.
The NAVIGATOR team has traditionally introduced a series of Impression technology for education. This is not the first time when the interactive board, monoblocks, transformer tablets and other computer devices have been traveling with large-scale educational events in Ukraine and receiving positive feedback from active users!
The NAVIGATOR Company shares the opinion on the introduction of alternative education in Ukraine and invests in its development.
More about IDEC/EUDEC 2019 - Education NOW