ANNOUNCEMENT! THE NINTH INTERNATIONAL EXHIBITION "MODERN EDUCATIONAL ESTABLISHMENTS"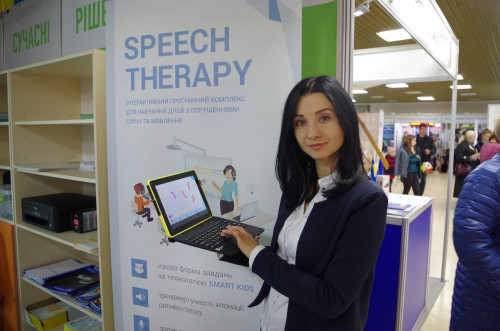 The 9th International Exhibition "Modern Educational establishments" will be held on March 15-17, 2018 at the Kyiv Palace of Children and Youth (13, I. Mazepy Street).
The NAVIGATOR in partnership with the Multimedia Publishing House"Rozumniki" will traditionally take part in this large-scale event and present innovative solutions for educational sphere.
The "Modern Educational Solutions" stand will present an innovative class for primary school, a class for studying natural sciences, individual devices for pupils, etc.
Quite eventful programme will be offered for the visitors: conferences, presentations, seminars, round tables, master classes, workshops, demonstration lessons, panel discussions with the participation of leaders, leading specialists and scientists of the Ministry of Education and Science of Ukraine, National Academy of Educational Sciences of Ukraine, State Scientific Institute "Institute of Education Content Modernization", educators, representatives of international organizations, manufacturers and suppliers of educational equipment, as well as graduates, pupils and parents.
It will be possible to get information and advice at the exhibition with regard to the products and solutions of the NAVIGATOR for education and to exchange contacts for further fruitful cooperation.
When: March 15-17, 2018
Where: in the Kyiv Palace of Children and Youth (13, I. Mazepy Street)
We invite educators and all interested!