NAVIGATOR TEAM TOOK PART AT THE RUN UKRAINE RACE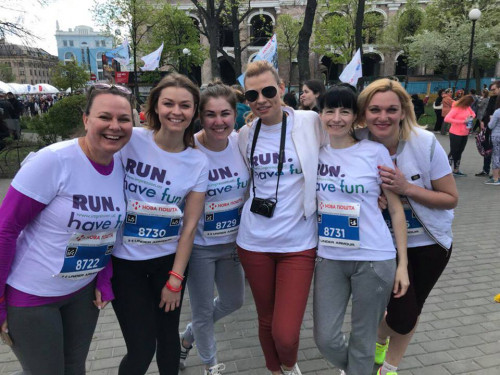 The annual "Nova Poshta Kyiv Half Marathon" took place in Kyiv on the22nd of April, where experienced sportsmen, semi-professional runners and beginners gathered to try themselves at one of the proposed distances.
The NAVIGATOR corporate team toed the starting line of the chosen distance result-oriented and in a great and cheerful spirit.
The chosen charity distance united more than a thousand of indifferent people with a purpose to assist in solution of the issue of the lack of qualified orthopaedicaid and rehabilitation after injuries in Ukraine. Runners, who chose that distance, helped to collect funds for procurement of important diagnostic equipment for solving this issue.
The runners of the NAVIGATOR finished with a full team and specified a great well-being after race, positive attitude and energy boost for the whole day.
Everyone may help! It's very easy and pleasant to do! - These were the conclusions which the NAVIGATOR team made at the finish line.
Thanks to all participants of the race and enthusiasts for supporting the NAVIGATOR team! Keep it up!