Innovation Market 2019!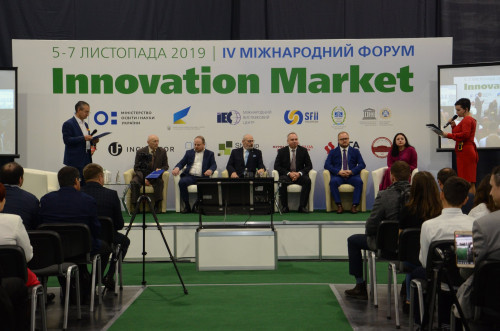 In November 5-7 one of the most anticipated events of the year took place in Kyiv - International Forum Innovation Market 2019! This annual meeting brought together leading manufacturers and vendors of the latest technological developments, representatives of young projects, experts, scientists, developers and innovators.
Traditionally, NAVIGATOR, the leader in the field of suppliers of computer equipment for business and education in Ukraine, among the participants of the Forum!
The company introduced several models of interactive panels, a line of bestsellers in the field of education - monoblocks Impression Studio AL, desktop desktops, tablet PCs and laptops. The powerful gaming computer Impression attracted a lot of attention!
NAVIGATOR team participated in discussion panels within the conference "Digitization - business and state" and "Science education: world experience and innovation potential for Ukraine"
One of the benefits of the Forum was also the opportunity to hold business meetings with foreign counterparts.