The science and education in the digital age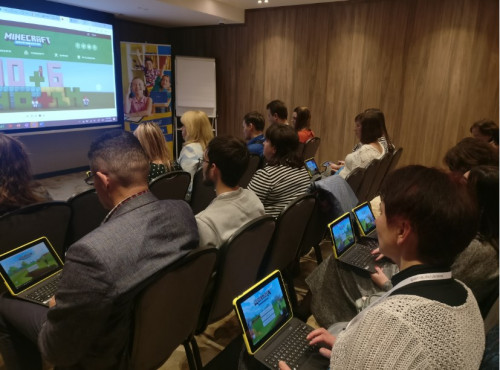 On November 15, with the support of the Ministry of Education and Science of Ukraine and the Goethe Institute in Ukraine, a Digital Congress for Educators was held, the main issue of which was, in fact, digitalization and its impact on the educational process.
Where is Ukraine's education going, which entails digitalization and how it is possible to use the resources of digital education in today's educational process ukrainian teachers, scientists, researchers and experts said.
Representatives of the Ukrainian and Germany education community discussed the trend in the event.
For example, personnel training, artificial intelligence, digitalization in education process, media competency in schools.
NAVIGATOR Company presented in partnership with the company Microsoft Ukraine an instant product for the initial process - Minecraft Education Edition! Minecraft – the world-famous game and now you can have a quick trip to the city, go for a walk!
Our team supports the most advanced technologies for the educational process. So, in Partnership with Microsoft in Education, we decided to create a training project for teachers from all over Ukraine. After all, they should "steer" Minecraft no worse than its fan students!)
We invite the best speakers, certified expert teachers at Microsoft Ukraine, Minecraft in Education trainers and teach how to integrate your favorite student game into the learning process!
The Congress "Science and Knowledge in the Digital Age" will help high school teachers and university teachers to introduce the digital dimension of reform in their schools.