Let's go to the sea! Master Class by Navigator and Microsoft Company for teachers in Berdyansk!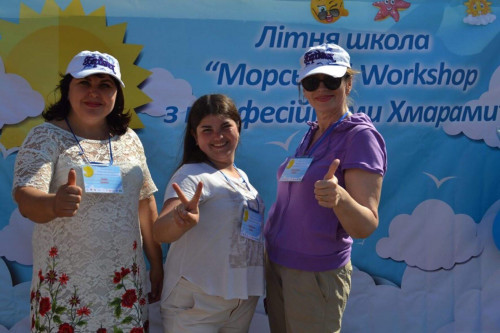 On June 15, 2019 the First Summer School "Sea Workshop with Professional Clouds" ended.
More than a hundred teachers from Ukraine began their summer combining the new knowledge and creative ideas with a holiday on the coast of the Azov Sea! Is it not a dream for a teacher after the end of the school year, when all the tests are written and the report card is handed over ?!
At the Partnership with the Institute of Education Content Modernization Navigator team presented the master-class about integration the modern computer technology at the education process.
We presented it-components for the school class and explained how to check the licenses and documents in supplier.
And next about ideas and real cases! We understand that only energy and inspiration by the teacher able to become an engine in the learning process, not computers!
Summer School members have even created their own teacher's Youtube channel! And, it seems, we should expect the new educational bloggers in Internet!
Training takes place using the computers Impression by Navigator!
Read more https://www.facebook.com/events/808643849505933/